Expert Gardeners Finchley for Your Garden in N2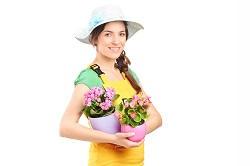 Unsure who to call for finally getting your garden sorted out? Worried it'll cost the earth? Here at Gardeners Finchley, we welcome first-time gardening service buyers. Our friendly team is available all year round in the N2 district. They'll be more than happy to advise you on our landscaping packages, or even our other services such as regular maintenance. Our talented landscape gardeners can talk you through all the options and explain everything clearly. It couldn't be easier to set up either a regular garden maintenance option or a one-off pampering visit for your garden in Finchley! Call us today and treat yourself!


Regain Control of Your Patio
Does your patio look particularly unhappy? Is your grass dying slowly in the scorching sun? Are your hedges growing out of control? Then we can help! We have a selection of gardening experts on hand to offer patio cleaning, N2 lawn care and hedge pruning within Finchley. We can offer any of these services and more as one-off visits or as part of a series of visits. We even have locally based landscape designers who can redesign your outdoor space completely. If your garden is in need of a little love, we'll definitely have a package or service to suit you.
Have Your Pets Turned Your Garden in Finchley into One Big Mess?
If you've got cats or dogs and live in the N2 area, you may fully well know how much trouble they can cause in the garden! Now we understand that it often can't be helped, however we've been helping out locals in Finchley manage any garden damage they might face! With our many lawn repair and restoration packages, we can ensure that your garden stays in top condition. We have many gardening professionals who can help you regain control over your garden's condition. Whether it's garden waste removal N2 or general maintenance you require, we are sure to be able to help!
Do You Have a Garden of Irregular Size or Shape? Book Gardeners Finchley to Handle with It!

You might be holding off bringing in a professional gardening service in Finchley because your garden is too big, too small or maybe it's just an odd shape! Throughout the N2 region, we've been working with garden owners to improve their gardens, no matter the size or shape! We've been offering patio cleaning, lawn repair and landscaping all at great prices. We can offer our services as either singular services or as group packages whenever you need them.
There's a Solution for Every Finchley, N2 Garden Related Issue
There's now so many ways to improve your garden with a professional service that sometimes it can be difficult to know what to ask for! We've got a comprehensive yet easy to understand array of garden maintenance packages that can be ordered as a one-off, or as an ongoing deal. Throughout the N2 area, we've been offering all the basic garden requirements. Our expert Finchley gardeners can even offer great deals on landscaping, so you'll never be stuck wandering what to do with your garden! We can explain further details if you get in touch with our local Finchley team.
Bring in the Expert Gardeners Finchley!
If you need expert gardeners who can meet all your garden needs in one all-inclusive package, then you've come to right place. We really can cover all your gardening needs. Is your grass looking limp? Our lawn maintenance options can help out. Are your flower beds looking a little patchy? We can plant new flowers for you. But what if you're garden is full of unwanted junk and waste materials? We can also provide clearance services to get rid of any mess you may have. Have a look through our website today to learn more about what you need. Book an appointment with Gardeners Finchley now and get the best prices in the region!
Save
Save